Stopping by
Spank Clothing
on Granville St. this past weekend, I came across a pretty wicked "cardigan" (I would use the term loosely) by Montreal label
Covet
. I saw it on the mannequin and thought it was just a normal drapey shrug-type deal, until I tried it on and discovered that it was one of those highly-convertible miracle garments. Since I'm the opposite of a frivolous shopper, and have a very hard time buying something that can't be worn in many ways, this little number was right up my alley. Needless to say, for $79 I scooped it up. Not exactly cheap but there's oodles of bang for the buck in there, as they say.
It's also very soft and comfy to wear. I considered buying it in the shade that Susie of
Style Bubble
would
call
grurple
, but I thought the cream would mesh with my wardrobe better. But now I'm thinking of going back and nabbing the other one too...
There are so many ways to wear it boggles the mind, and I've been having a lot of fun playing with it. If you just pull it on it has a long drapey front panel like so (please excuse the bathroom setting, dirty mirror, poor lighting and sketchy photo taking):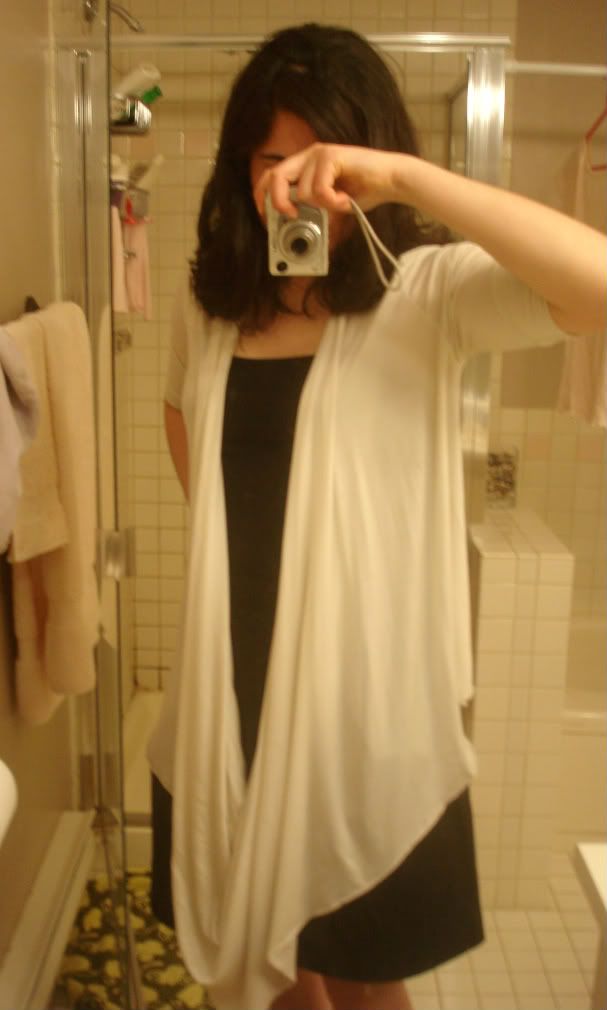 But if you swing it behind your shoulders or twist it around there are infinite ways to wear it. Straight up cardi/shrug, shawl-top, cape-esque...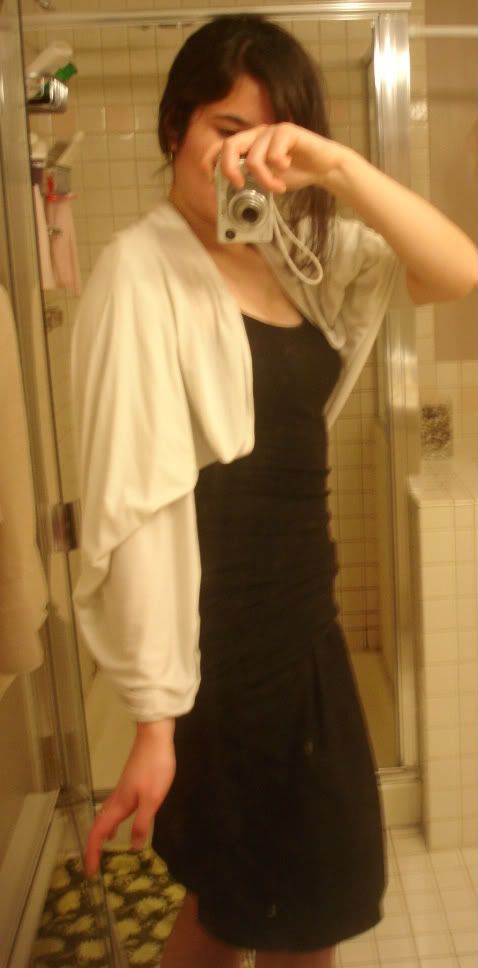 My favourite so far is the asymmetrical cardigan style:
Now if only this second winter will cease so I can flit about in light layers rather than a wool coat!